Apparel & Footwear for SAP Business One
The fashion world changes quickly and your business needs to keep up. Apparel & Footwear for SAP Business One provides a fully integrated ERP solution for companies in the Fashion sector, allowing you to have all of your business information at your fingertips enabling you to respond quickly to changes in seasons, markets, customers and suppliers.
This comprehensive business solution helps your fashion business better address customer needs, develop and deliver compelling products, streamline processes and inventories, and control costs across the entire supply chain.
Manage data at end item level to successfully forecast, plan, and manufacture your product, delivering the right product and controlling your inventories
Material Requirements Planning (MRP) to manage re-ordering of stock and forecasting
Season and off-season order entry can be a painful process in fashion companies. Apparel & Footwear allows users to run from single to multi-store or prepack orders using a flexible horizontal matrix entry
Product lifecycle management (PLM) to manage products across all stages, from design to final production
Warehouse management to handle everything from inventory levels to stock transactions
Item Matrix to manage colour & size variations in stock
Multiple price list functionality
Implementation & Support
As an end-to-end solution provider Culex can manage everything required from the core SAP Business One with the Apparel & Footwear solution, to e-commerce web integration and on to complete supply chain management. Call us on 08000 199 420 to discuss your requirements.
Watch the video on Apparel & Footwear for SAP Business One: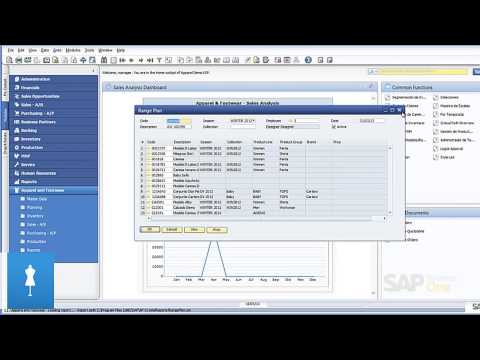 Where would you like to go Next?