Having the right software and technology is essential to growing your business, yet many SMEs are restricted by the use of inadequate systems. If your applications are outdated and you are manually processing orders via disparate systems, you are facing more challenges than you should be. You could be using that time to grow your business instead of just running it. If any of the following signs are already commonplace in your business, now might be the time to start looking at alternative solutions.
1ST SIGN – TOO MANY UNSUPPORTED BUSINESS PROCESSES
In order to expand into new sectors, you need to be able to support the new business processes that come with that. If your current system is only just getting the job done, how will it cope with more pressures and processes? You need the support of a SINGLE & SIMPLE solution that streamlines your processes automatically. Being able to get up to date insights into marketing, sales and service across your business will provide the functionality you need to adapt to your new growth and to support it in the future too.
2ND SIGN – MANUAL PROCESSES TAKING UP TOO MUCH TIME AND RESOURCES
IT really should be something that assists. Whether it be improving productivity, reducing costs or providing automation, it should be making life easier, full stop. As your company grows, any existing systems that were put in place years ago need to have grown with you. If not, they are not supporting you now and can't possibly do so in the future. If manual processes are still being used, it might be time to look at an ERP Solution like SAP Business One. Free up your valuable time and that of your staff, by streamlining and automating your key business processes.
3rd SIGN – NON STOP ISSUES WITH REPORTING
You now have a lot more data than on day 1 of your business. It's everywhere and as your SME continues to grow so does your data and your transactions. This data is incredibly valuable to your business but how do you harness it for the growth of the company? You need comprehensive and accurate reporting, so you can make critical business decisions instantly. You need quick time to information that everyone can access, wherever and whenever they need it. Make fact-based decisions with clear visibility of just how each and every department is performing. It's time to get rid of the multiple spreadsheets and focus your time on a single solution that you can trust.
4th SIGN – MULTIPLE INTEGRATION WOES
If your company has various systems of differing ages that you struggle to align, you will be spending a lot of your time trying to make sure you have accurate data and reporting from multiple sources. This time could be better spent looking at opportunities for growth, reducing costs and improving productivity. Not being able to integrate your systems creates complexity and expense, with even more time being spent on system maintenance. A single solution like SAP Business One handles all of your key business activities so you can invest more time on your business priorities.
5th SIGN – FLEXIBILITY IS DIFFICULT WITH RIGID SYSTEMS
It's an exciting time for your business, you want to expand into new markets, create new products and services, grow your staff and develop the business. How easy is that to do in practice, if you have a rigid IT system in place – and managers, departments and new staff don't have the tools they need to get the job done? There is nothing worse than being limited in your capabilities because of IT, causing staff to become frustrated at using outdated systems that take longer and are less efficient. A configurable system like SAP Business One has customisable user interface design so it is applicable to each member of staff and their department. Easy to define and amend, staff access only what they need to do their job and aren't distracted by 100 options that aren't applicable to them.
If any of the above sounds familiar, your SME would benefit from a single solution that you can be confident will grow with you, providing system support at every turn. Stop wasting your time and energy getting your IT system to provide the most basic support when you can focus instead on growing your business with SAP Business One.
New to SAP Business One? Watch this quick clip to see what it's all about.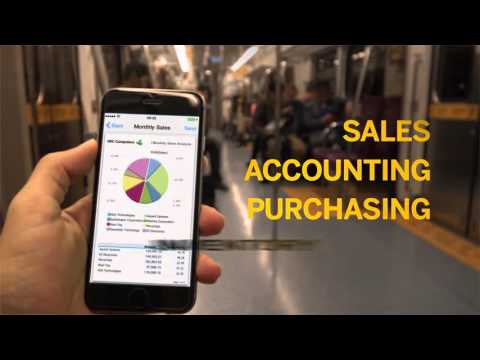 Culex Ltd is the first SAP Business One partner in the UK to be awarded SAP's prestigious SAP Recognised Expertise for SAP Business One. Find out how we are recognised for our demonstrable product knowledge and delivery capabilities, as well as how we can help you to grow simple.
About Culex
Culex is an accredited SAP Partner, specialising in the implementation, support and development of SAP Business One since 2003. Our extensive business experience and software knowledge enables us to consistently deliver a service of the highest quality, which in turn enables our clients to maximise their return from their software investment. For further information about Culex Ltd, call 08000 199 420 or visit www.culex.co.uk/