Whether you are a small business owner, head up a subsidiary or are an IT decision maker, you will be tasked with improving business processes and gaining better business insights to make informed and faster decisions. You may have considered SAP Business One in the past and compared it to the likes of accounting only systems. Designed specifically for small to midsize businesses, SAP Business One is a complete single solution to help you improve cash flow grow revenue, improve customer satisfaction and increase productivity. Here are the 7 biggest myths surrounding it and why it has the best features as standard for your business.
1.       We don't need business management software
If you are running your business on disparate systems and spreadsheets, your business isn't connected. Without this you can't easily share your information or operate as efficiently as you could. You may find that instead of growing your business you are merely running it, devoting the time and resources to it, that you could be using elsewhere. SAP Business One is a scalable and affordable single solution which can help reduce these inefficiencies and drive productivity.
2.       SAP is only for really big companies
SAP Business One is a single ERP Solution that was designed specifically for SMEs, with SMEs making up more than 80% of SAP customers.
3.       It sounds expensive for small companies
SAP Business One is specifically for small and midsize businesses. As a market leading ERP solution, SAP Business One is unbeatable on price and can be implemented very quickly to keep costs to a minimum.  Focus on where you will get the most ROI – SAP Business One will help you achieve strategic alignment, predictable performance and confident decision-making.
4.       It can't be better for us than accounting only systems.
SAP Business One is developed by SAP from the ground up, with huge reinvestment in the product. It has a published product development roadmap so you can be confident of continued enhancement and support. As it's designed specifically for SMEs, you will find that the tools you need come as standard in this business management tool.
5.       My current solution is enough for now
Although it may be meeting your needs now, can it support your plans for growth and lay the foundation for your business in 5 years' time? Does it cover these areas?
Banking
CRM
Sales Opportunities
Financial accounting
Inventory
Production and MRP
Purchasing
Accounts payable
Service management
Can it help you streamline applications, analytics, planning and analysis on a single platform that gives you real-time information and reporting? Can you utilise your existing data to give you the most competitive business, with a complete and up to the minute overview of your business?
6.       I'm sure my existing provider will probably do something similar
SAP Business One is the market leading ERP solution used by 50,000+ customers worldwide who are small to midsize businesses like yours. They choose it because they have the same needs as you –
Require core functionality to run the business straight away
Quick implementation times
Easy customisations and add ons suitable for your industry
Scalable to fit in with your business needs now AND going forward
Choice of deployments – hosted, on cloud and on premise
Option to Pay per user on Cloud based SAP Business One, removing on-premise reliability on expensive servers and IT investment
Ongoing investment in the product with clear visibility on its future enhancements
Does your current provider give you all that?
7.       It sounds like a lot of change – we don't have the time or resources for a big IT project
SAP Business One has improved integration processes, with a centralised implementation framework, making it simpler to install and upgrade than ever before. The availability of it on Cloud means that you don't need to spend time and money implementing an on-premise solution with multiple software updates etc. You can start off as small as you need, and scale it as your business grows. We understand that business needs change and we are here to support your future growth.
For more information watch this clip to fully understand how the flexible software of SAP Business One enables all kinds of sectors to become fast and innovative companies, in complete control of their processes and expenses.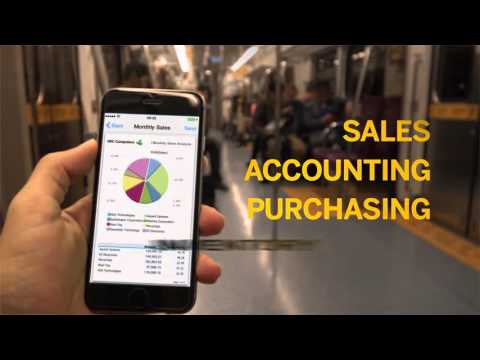 Culex Ltd is the first SAP Business One partner in the UK to be awarded SAP's prestigious SAP Recognised Expertise for SAP Business One. Find out how we are recognised for our demonstrable product knowledge and delivery capabilities, as well as how we can help you to grow simple.
About Culex
Culex is an accredited SAP Partner, specialising in the implementation, support and development of SAP Business One since 2003. Our extensive business experience and software knowledge enables us to consistently deliver a service of the highest quality, which in turn enables our clients to maximise their return from their software investment. For further information about Culex Ltd, call 08000 199 420 or visit www.culex.co.uk/