The release of SAP Business One version 9.1 is greatly anticipated by existing and new users alike, who are keen to see what improvements and enhancements have been made.
One particular interesting feature is the screen adaption enhancement, where users can adapt their screen to suit their role and subsequent tasks, allowing for authorisations to control what users can view and edit, dependent on their role.
Using the bespoke master data tabs, end users can create different screens for however many roles and tasks they carry out within the business.
Productivity can also be increased by using the screens in this way as it's now possible to assign templates for staff who do multiple roles, so that they will not be wasting time on screens they do not use or need and searching for the screens they do use.
See for yourself in the demonstration below, exactly how this screen adaption works in practice.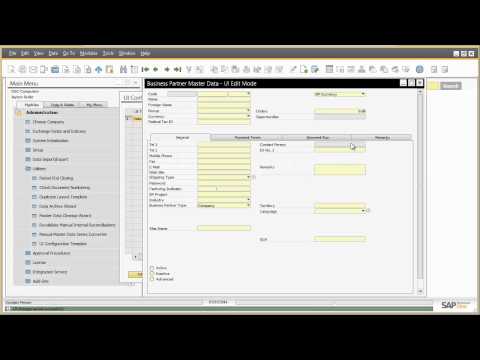 About Culex
Culex is an accredited SAP Partner, specialising in the implementation, support and development of SAP Business One since 2003. Our extensive business experience and software knowledge enables us to consistently deliver a service of the highest quality, which in turn enables our clients to maximise their return from their software investment. For further information about Culex Ltd, call 08000 199 420 or visit  www.culex.co.uk.