New to SAP Business One version 9.2, is an extension of the Data Ownership feature to now also include business partner master data, allowing the ability to restrict access to business partner master data and the creation of documents in relation to corresponding business partners.   You can now manage data ownership by:-
Documents only, where permissions are defined by document
Business Partners only, where permissions to documents are granted based on whether the user has permission to the business partner used in the document
Business Partners and Documents, where Business Partners have owners, permissions to documents are decided by whether users are assigned ownership of the business partner used in documents.  When business partners have no owner, permissions are decided by document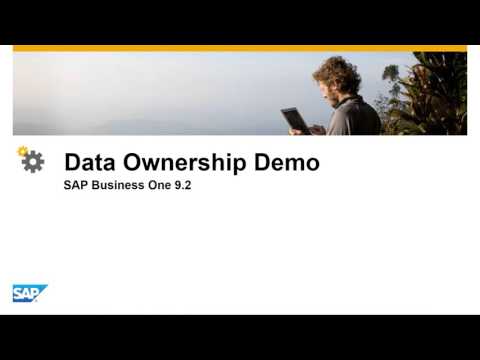 For more information on SAP Business One and how it could work for your business click here. 
To read our case studies on why other companies have made the move to SAP Business One with Culex Ltd, click here. 
Culex Ltd is the first SAP Business One partner in the UK to be awarded SAP's prestigious SAP Recognised Expertise for SAP Business One. Find out how we are recognised for our demonstrable product knowledge and delivery capabilities, as well as how we can help you to grow simple.
About Culex
Culex is an accredited SAP Partner, specialising in the implementation, support and development of SAP Business One since 2003. Our extensive business experience and software knowledge enables us to consistently deliver a service of the highest quality, which in turn enables our clients to maximise their return from their software investment. For further information about Culex Ltd, call 08000 199 420 or visit www.culex.co.uk/