How often have you heard just how great SAP Business One is for small to medium enterprises? You have probably looked into how it is the market leading ERP solution for SMEs, with the ability to streamline your processes, whilst increasing your productivity and efficiency.
When businesses look at the system they have outgrown and plan ahead for the next 5 – 10 years they invariably look at ROI, functionality that compliments their industry, greater visibility of how their company is performing and access to real time information. Alongside this is an added advantage that will also assist with staff engagement and retention – when you do away with the frustrations of an outgrown system, your employees have the freedom to carry out their role without constraints.
How often have you heard employees complain about your current systems not working, departments being unable to communicate, or slow and drawn out reports which aren't entirely accurate? Implementing an ERP solution such as SAP Business One breathes new life into your processes but also your team too - watch the clip below to see how SAP Business One makes an impact in all areas of your business, not just the bottom line.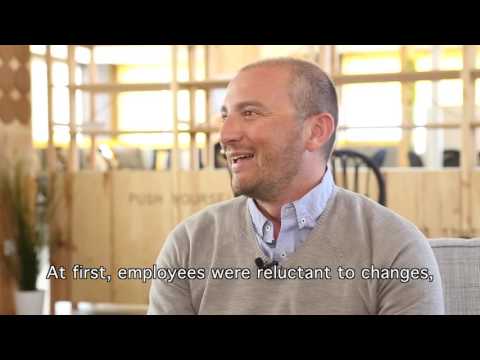 For more information on SAP Business One and how it could work for your business click here.
To read our case studies on why other companies have made the move to SAP Business One with Culex Ltd, click here.
Culex Ltd is the first SAP Business One partner in the UK to be awarded SAP's prestigious SAP Recognised Expertise for SAP Business One. Find out how we are recognised for our demonstrable product knowledge and delivery capabilities, as well as how we can help you to grow simple.
About Culex
Culex is an accredited SAP Partner, specialising in the implementation, support and development of SAP Business One since 2003. Our extensive business experience and software knowledge enables us to consistently deliver a service of the highest quality, which in turn enables our clients to maximise their return from their software investment. For further information about Culex Ltd, call 08000 199 420 or visit www.culex.co.uk/