Without complete visibility into financial and operational performance, a company doesn't stand a chance. You need to know your business, from current cash flow to inventory levels. Without accurate data, it's is impossible to determine product line or customer profitability – which hinders tactical and strategic decision making.
SAP® Business One is a fully integrated solution that captures data across sales, customers, operations, purchasing, inventory, and financials in a single system. SAP Business One is delivered with SAP Crystal Reports® and includes a library of predefined reports, layouts, and graphical presentation options that let you generate, explore, and deliver compelling insights – from the big picture down to the smallest detail.
Want to learn more?
Explore this interactive click-through scenario to see how you can make better business decisions with SAP Business One.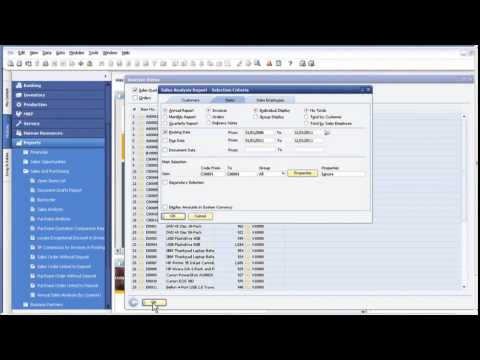 See it for yourself!
We'd like to visit to show you SAP Business One, and find out more about your unique requirements. To arrange, contact us on 08000 199 420, or complete our contact form
Alternatively for more information download our brochure.