As much as growing your business is exciting and rewarding, it also brings with it complexity. On day 1 your business was so much simpler – now you have extra staff, systems, reports and business processes added to the mix.  Do you feel like you have no time to stand back and take stock and review your processes? If so, you may be running your business more than growing it.
Want to continue your growth AND have time to look at the bigger picture?
 Here are a few simple but massively effective ways in which you can streamline your business, iron out all the time consuming minutiae whilst giving you the ability to grow your business.
1. Reduce dependency on your disparate systems – utilise a single ERP solution that everyone in your business can access. All your data in one place, all up to date, visible and accurate. From that one change, everything becomes much simpler to manage. If manual processes are still being used, it might be time to look at an ERP Solution like SAP Business One. Free up your valuable time and that of your staff, by streamlining and automating your key business processes.
2. Get clear insights into how your business is performing – which services and products are best performing, what takes up the most time, what problems frustrate you and your staff. Accurate and real time reporting from SAP Business One informs you to make faster and better decisions. Look at how simple changes to your businesses processes can improve customer service, delivery times and customer retention.
3. Mobile enable your workforce – staff who can work flexibly at any time and in any location will reap rewards. Give your sales team the edge over your competitors by using SAP Business One Sales App for IOS where they can get a centralised view of all customers, orders, stock levels and activities.
4. Get a scalable solution that works for your business needs now and will still get the job done in 5 or 10 years' time. Think what you can achieve when you do away with the outdated systems that are taking up too much of your time. A configurable system like SAP Business One has customisable user interface design so it is applicable to each member of staff and their department, as your needs change and the business grows, it's easy to define and amend.
5. Your IT systems should assist you and your staff to carry out their roles. When it doesn't, it's a clear indication that something isn't the best fit. Whether it be improving productivity, reducing costs or providing automation, it should be making life easier, full stop. As your company grows, any existing systems that were put in place years ago need to have grown with you. If not, they are not supporting you now and can't possibly do so in the future.
If any of the above sounds familiar to your current situation, your SME would benefit from a single solution that you can be confident will grow with you, providing system support at every turn. Stop wasting your time and energy getting your IT system to provide the most basic support when you can focus instead on growing your business with SAP Business One, watch the short clip below to see what is can do for your business.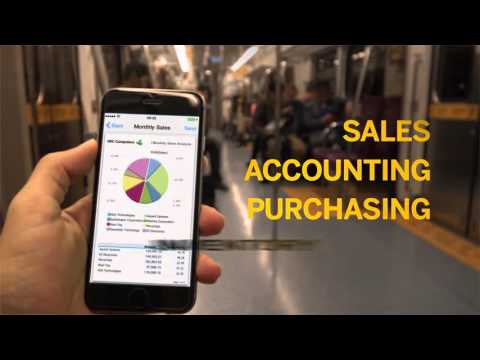 Culex Ltd is the first SAP Business One partner in the UK to be awarded SAP's prestigious SAP Recognised Expertise for SAP Business One. Find out how we are recognised for our demonstrable product knowledge and delivery capabilities, as well as how we can help you to grow simple.
About Culex
Culex is an accredited SAP Partner, specialising in the implementation, support and development of SAP Business One since 2003. Our extensive business experience and software knowledge enables us to consistently deliver a service of the highest quality, which in turn enables our clients to maximise their return from their software investment. For further information about Culex Ltd, call 08000 199 420 or visit www.culex.co.uk/