The newest version of SAP Business One will be released in the near future and there are many enhancements in version 9.1 to enable improved business functions.
One of these new features is the ability to treat your different business types as individual branches. By managing your areas of business as individual units, or multiple branches, you have the perfect model to manage your stock by units instead of as a whole.
Managing your business in this segmented way allows you to achieve complete transparency in your business activities, where you can gain a snap shot of the performance of each branch.
Watch the demo below to see this exciting new feature in action and how it can be applied to your business.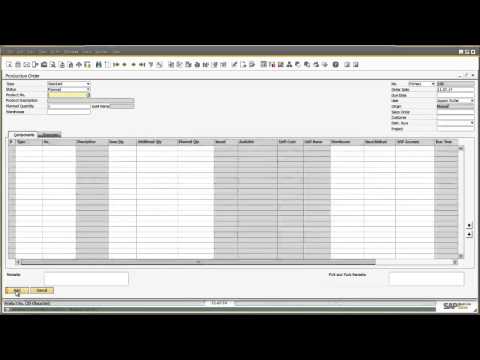 About Culex
Culex is an accredited SAP Partner, specialising in the implementation, support and development of SAP Business One since 2003. Our extensive business experience and software knowledge enables us to consistently deliver a service of the highest quality, which in turn enables our clients to maximise their return from their software investment. For further information about Culex Ltd, call 08000 199 420 or visit  www.culex.co.uk.