New CRM for Outlook by Boyum IT enables sales, support and management to perform and update important SAP Business One tasks directly in Outlook, saving time and increasing user adoption of your SAP Business One. Whether you need to see the most recent sales to a customer or update a business opportunity on a lead you can now do this in Outlook, without having to switch to Business One and transferring information over.
The CRM cockpit in Outlook gives you all the info and power you need to handle CRM effectively directly from Outlook and the users who prefer to work from the familiar Outlook environment can continue to do so without neglecting documentation in SAP Business One.
Outlook CRM software can eliminate the redundancy of opening separate applications for e–mails, sales activity tracking, and lead generation,  making a user's life easier and reducing clutter. By working directly in Outlook, your employees can perform all of their key tasks and have them captured and organised within your SAP Business One system. Not only does this get employees to accept your SAP system, it ensures customer profiles stay up–to–date and accurate company–wide.
Key functions
Use emails addresses to immediately identify contacts, you can then view their information from the SAP Business One Ribbon. This seamless integration allows you to view key details such as account balance, sales statistics, year on year information without leaving Outlook
Easily add a new contact to SAP Business One, transferring all their information over just from their email address
View a timeline for contacts, see all activities and create new activities and services without having to go into SAP Business One
All information is clickable from within Outlook and links directly to SAP Business One
User defined fields within SAP Business One can be added to CRM for Outlook ribbon
Tracking option allows for sharing information between departments
Search facility – you can search for related contacts based on the email address of an existing contact. This information can then be instantly imported into SAP Business One.
The simplest way to see how this would enhance your business is to watch the short clip below, showing the CRM for Outlook ribbon in practice.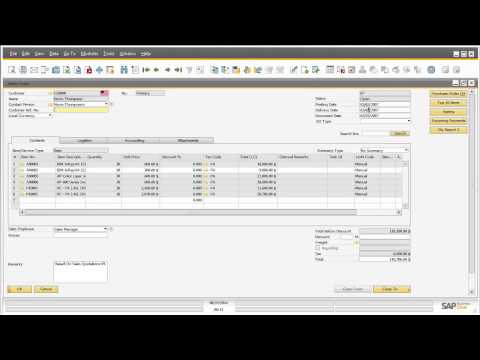 About Culex
Culex is an accredited SAP Partner, specialising in the implementation, support and development of SAP Business One since 2003. Our extensive business experience and software knowledge enables us to consistently deliver a service of the highest quality, which in turn enables our clients to maximise their return from their software investment. For further information about Culex Ltd, call 08000 199 420 or visit www.culex.co.uk/