B1 iPayment is the latest addon for SAP Business One from Boyum IT which enables you to store payment card information and process card payments from within SAP Business One.
The meteoric expansion of ecommerce has pulled in its wake the use of payment cards, rather than more traditional methods of payment, throughout most fields of industry. In answer to this requirement comes B1 iPayment: the PCI compliant way to take card payments and store card details within SAP Business One.
Are you tired of taking payment card information over the phone, and the manual data entry, possibility of errors and further administration that this entails? Why not simply use B1 iPayment to send your customers a link to a web page where they can enter their own card details, in a fully secured, PCI compliant environment, and have these details automatically updated in your SAP Business One?
Similarly now, once you've automatically generated and sent your invoices via email using B1 Print & Delivery, you can use B1 iPayment to enable your customers all around the world to pay online, immediately, using a credit or debit card. You can also authorise payments, settle invoices and give refunds in bulk, saving you precious time.
Developed in partnership with Secure Trading – an industry-leading, international Payment Service Provider – B1 iPayment represents a major step forward in realising the full potential of SAP Business One as the ultimate in complete business systems.
Your customers' credit card information is safely stored in Secure Trading's hosted payment solution and accessible from your SAP Business One.
B1 iPayment features include:
Store and assign multiple payment cards to customers within SAP Business One
Batch authorisations, settlements and refunds
Issue invoices with instant online payment options
Fully PCI compliant
Easy online sign-up for merchant accounts with favorable rates via the Boyum IT/Secure Trading portal
New 'Demo Mode' – try before you buy
To see how this works, check out the video below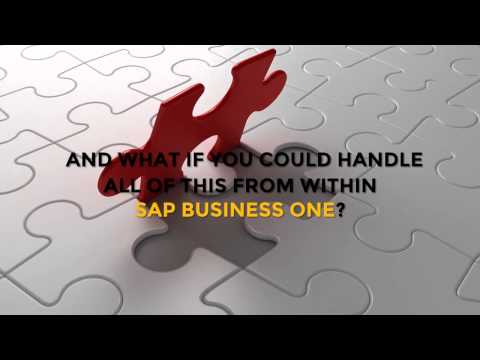 To find out more about Boyum IT and iPayment, click here.
 SAP Business One was designed specifically for small to medium sized businesses like yours – each day 15 companies Worldwide choose SAP Business One for their business, enabling them to manage critical functions across sales, distribution and financials, in one single integrated system. It allows you to instantaneously access a complete and up-to-the-minute view of your business, so you can respond to customers faster and grow your business more profitably.
Click here to find out more about how SAP Business One can turn your business around and kick start your growth.
About Culex
Culex is an accredited SAP Partner, specialising in the implementation, support and development of SAP Business One since 2003. Our extensive business experience and software knowledge enables us to consistently deliver a service of the highest quality, which in turn enables our clients to maximise their return from their software investment. For further information about Culex Ltd, call 08000 199 420 or visit www.culex.co.uk/