Improve your CRM capabilities with the new add-on for SAP Business One
CRM for Outlook by Boyum IT enables sales, support and management to perform and update important SAP Business One tasks directly in Outlook, saving time and increasing user adoption of your SAP Business One.
Whether you need to see the most recent sales to a customer or update a business opportunity on a lead you can now do this in Outlook.
You no longer need to spend hours looking for vital information in different areas of SAP Business One, a CRM cockpit in Outlook gives you all the info and power you need to handle CRM effectively directly from Outlook and the users who prefer to work from the familiar Outlook environment can continue to do so without neglecting documentation in SAP Business One.
Outlook CRM software can eliminate the redundancy of opening separate applications for e–mails, sales activity tracking, and lead generation,  making a user's life easier and reducing clutter. By working directly in  Outlook, your employees can perform all of their key tasks and have them captured and organised within your SAP Business One system. Not only does this get employees to accept your SAP system, it ensures customer profiles stay up–to–date and accurate company–wide.
To see this in practice, watch the clip below and click here to find out more about Boyum IT and CRM For Outlook.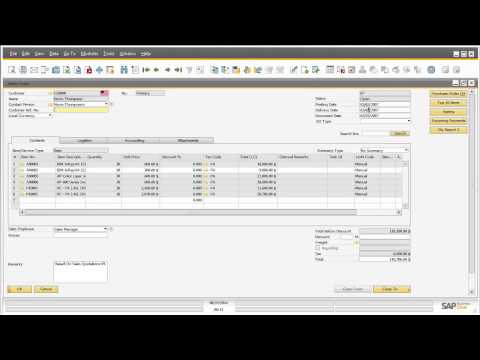 SAP Business One was designed specifically for small to medium sized businesses like yours – each day 15 companies Worldwide choose SAP Business One for their business, enabling them to manage critical functions across sales, distribution and financials, in one single integrated system. It allows you to instantaneously access a complete and up-to-the-minute view of your business, so you can respond to customers faster and grow your business more profitably.
Click here to find out more about how SAP Business One can turn your business around and kick start your growth.
About Culex
Culex is an accredited SAP Partner, specialising in the implementation, support and development of SAP Business One since 2003. Our extensive business experience and software knowledge enables us to consistently deliver a service of the highest quality, which in turn enables our clients to maximise their return from their software investment. For further information about Culex Ltd, call 08000 199 420 or visit www.culex.co.uk/