SAP are due to release version 9.1 of SAP Business One in the very near future and here is a quick look at one of it's key features for SAP Hana.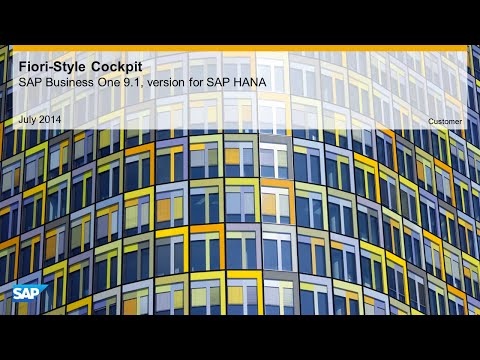 There are various predefined cockpits, which simplifies access to information and improves user experience, namely in these areas:-
Sales
Purchasing
Finances
Inventory
5 predetermined count widgets in place to give you powerful insights to your business
Sales ordered not delivered
Open A/R invoices
Purchase orders not received
Open A/P invoices
Open inventory transfer requests
Workbench feature allows users to manage and create documents for
Sales
Purchasing
Finances
Inventory
Watch the live demo now to see the above features in action.
About Culex
Culex is an accredited SAP Partner, specialising in the implementation, support and development of SAP Business One since 2003. Our extensive business experience and software knowledge enables us to consistently deliver a service of the highest quality, which in turn enables our clients to maximise their return from their software investment. For further information about Culex Ltd, call 08000 199 420 or visit  ww.culex.co.uk.