When your business grows, so do the number of questions you face.  Will the technology that got you this far take you to the next level? Will your processes go to pieces when your operation expands?  Continuing with a system that has got you this far is all well and good, but if you are single minded about your SME goals, it is wise to consider the benefits of the market leading single solution SAP Business One.
You need a solution that will enable growth NOW but also be scalable in the future so you are not investing yet again. Choose a single solution that is designed specifically for small to medium enterprises like yours, one that will be suitable for your industry and essentially will enhance your existing business processes with improved business management.
SAP Business One does all of that and more – If you are already experiencing any of the following issues, you may need to consider a different route.
Recurring headaches about reporting
As your company grows, so does your data and transactions, not just in volume but also in complexity. Having to make decisions based on incomplete or inaccurate data or worse, delay your decision making full stop, massively impacts your business growth. Replacing multiple spreadsheets with a single solution improves reporting capability and provides timely access to up-to-the-minute information about exactly how your business is performing, right now.
Numerous integration hassles
Are you spending more time than is necessary on trying to integrate systems and align data from multiple sources? Running different systems in various stages of age can mean that you are troubleshooting all too often instead of focusing on your future growth. Improving integration between your systems should be the number one goal in making strides towards growing your business. Think of the time you could save that is better spent on identifying opportunities, cutting costs and waste – all highlighted by integrated system reporting that is accurate and up to date.
Too many unsupported business processes
Are you confident that as you grow, your systems and spreadsheets will support that growth? As you expand into new sectors you need to have supportive systems in place, ones that are fully integrated, not a patchwork of old systems that only just do the job. SAP Business One is a single solution that is optimised for quickly growing small and medium enterprises, that can adapt to new business processes as well as being industry specific.
Manual processes that drain time and resources
The role of IT is to reduce costs through automation and to drive efficiency – does that sound about right for where you are now? If you are still manually processing orders, or need people on the ground to complete routine transactions, then streamlining and automating will free up both time and resources that can better used elsewhere.
To get to where you want your business to be SIMPLY, you need a comprehensive ERP solution like SAP Business One. Find out what the power of a single solution can do for your business.
Watch this clip to find out more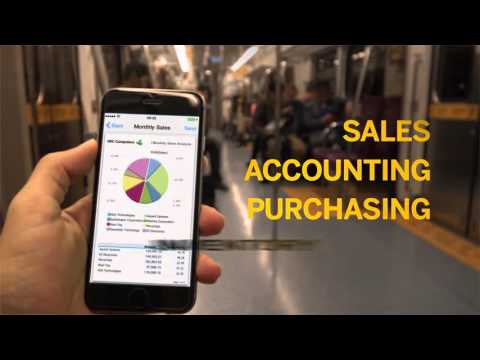 Culex Ltd is the first SAP Business One partner in the UK to be awarded SAP's prestigious SAP Recognised Expertise for SAP Business One. Find out how we are recognised for our demonstrable product knowledge and delivery capabilities, as well as how we can help you to grow simple.
About Culex
Culex is an accredited SAP Partner, specialising in the implementation, support and development of SAP Business One since 2003. Our extensive business experience and software knowledge enables us to consistently deliver a service of the highest quality, which in turn enables our clients to maximise their return from their software investment. For further information about Culex Ltd, call 08000 199 420 or visit www.culex.co.uk/