When adding a user defined field to a table in SAP Business One, you can now link it to a system table which allows you to create new and flexible business scenarios. There's no additional need to fill in the user defined field manually or retrieve it from existing master data and have it kept in sync.
Now with direct access to the system object, the data is consistent and the integrity is maintained as there is only one single source of truth for this user defined field.
Watch the clip below for a simple example of this in a business scenario.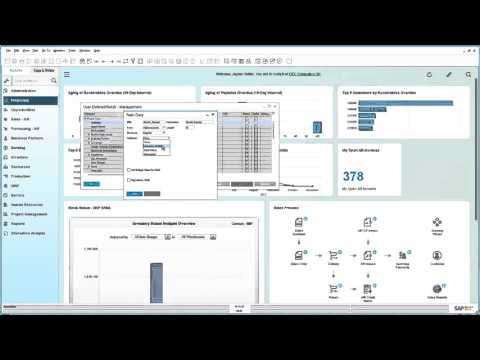 For more information on SAP Business One and how it could work for your business click here.
To read our case studies on why other companies have made the move to SAP Business One with Culex Ltd, click here.
Culex Ltd is the first SAP Business One partner in the UK to be awarded SAP's prestigious SAP Recognised Expertise for SAP Business One. Find out how we are recognised for our demonstrable product knowledge and delivery capabilities, as well as how we can help you to grow simple.
About Culex
Culex is an accredited SAP Partner, specialising in the implementation, support and development of SAP Business One since 2003. Our extensive business experience and software knowledge enables us to consistently deliver a service of the highest quality, which in turn enables our clients to maximise their return from their software investment. For further information about Culex Ltd, call 08000 199 420 or visit www.culex.co.uk/